EMERGING PRODUCERS 2022
The names of the EMERGING PRODUCERS 2022 were announced on July 12 during Marché du Film in Cannes.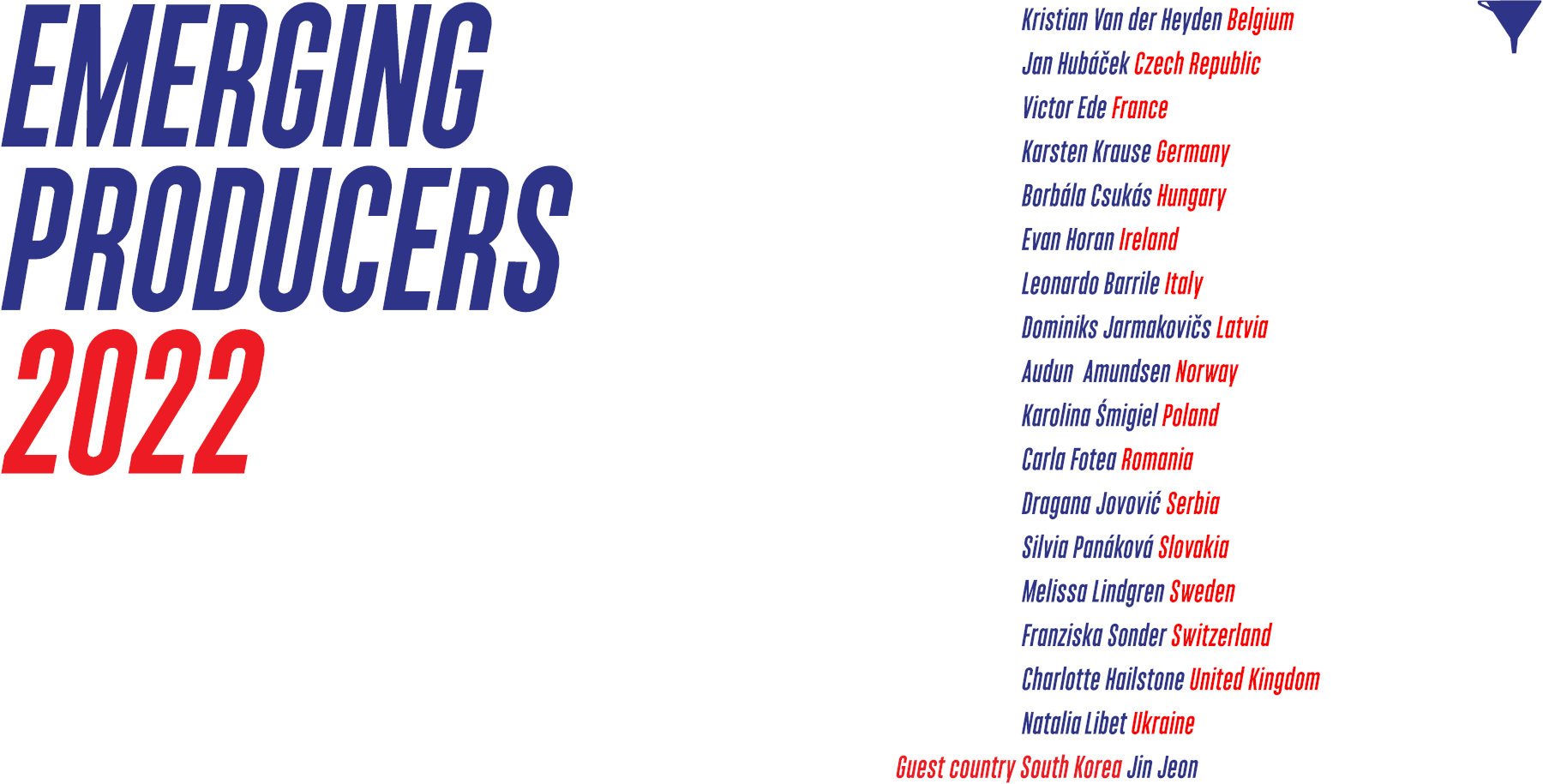 We are happy to present the eighteen producers, who will take part in the 10th edition of the promotional, educational and networking programme organised by the Ji.hlava IDFF. The programme includes two workshops – in Jihlava in October 2021 and in Berlin in February 2022.
The seventeen up-and-coming producers from Europe are accompanied by a producer from South Korea – the EMERGING PRODUCERS 2022 guest country.
EMERGING PRODUCERS 2022
● Kristian Van der Heyden / Belgium
● Jan Hubáček / Czech Republic
● Victor Ede / France
● Karsten Krause / Germany
● Borbála Csukás / Hungary
● Evan Horan / Ireland
● Leonardo Barrile / Italy
● Dominiks Jarmakovičs / Latvia
● Audun Amundsen / Norway
● Karolina Śmigiel / Poland
● Carla Fotea / Romania
● Dragana Jovović / Serbia
● Silvia Panáková / Slovakia
● Melissa Lindgren / Sweden
● Franziska Sonder / Switzerland
● Charlotte Hailstone / United Kingdom
● Natalia Libet / Ukraine
Guest country South Korea / Jin Jeon